Pristine Beauty
『If you are searching for a resort where body and mind can be rejuvenated by the power of nature...』
The Nidom was created to be just such a place.
Surrounded by the lush wilderness of Hokkaido, this idyllic international resort is the perfect place for guests to experience the wonderful coexistence
between humans and nature as they are refreshed and replenished.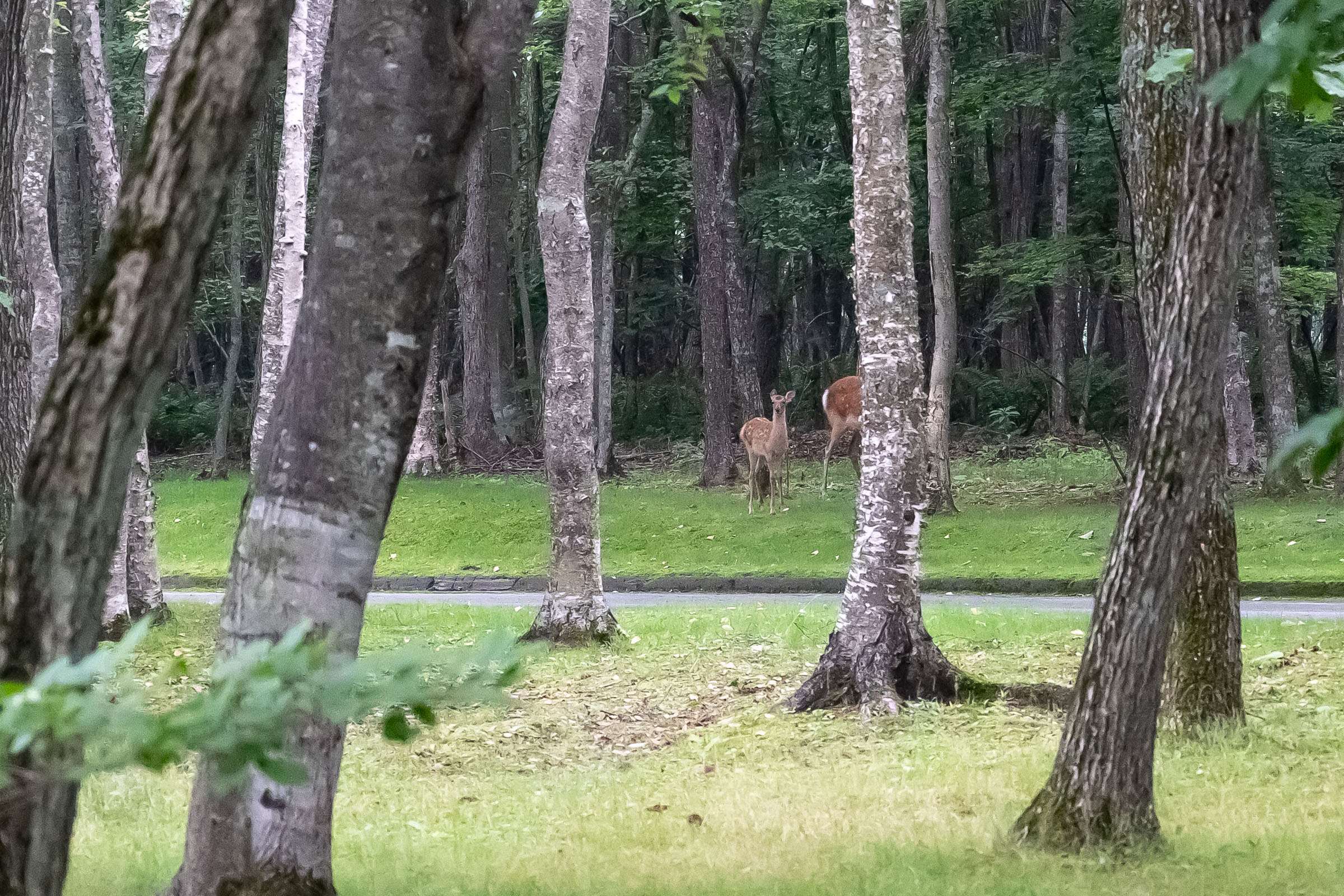 Natural Sanctuary
The Nidom is only about 15 minutes by car from New Chitose Airport.
After exiting the expressway, the road soon enters a verdant forest. This is the gateway to the Nidom.
In the Ainu language, nidom means "abundant forest".
The gently sloping foothills of Mt. Tarumae are covered in a rich forest of over 1,200 acres, where Ezo spruce, Japanese larch, mizunara oak, and a variety of other trees provide a home for wildlife including Hokkaido red squirrels, Ezo red foxes, and Ezo sika deer.
The Nidom is blessed with the riches of its natural surroundings.